We recently collaborated with the Minneapolis College of Art and Design (MCAD) to migrate and redesign their website, mcad.edu.
The MCAD website was built on the soon-to-be unsupported Drupal 7 platform. The transition to Drupal 8 was an opportunity to showcase their newly defined brand online, create an accessible experience tailored to their audiences, and enable lead generation for prospective students.
Are you still using Drupal 7?

End-of-life is scheduled for November 2022. It's time to start planning your migration — we can help. Get in touch
Our solution
Our user-centered approach to the site prioritizes key audiences and delivers an exceptional, mobile responsive experience. The site features stunning and innovative visual design that celebrates digital accessibility. And, increased content editing capabilities enable MCAD to communicate with their audiences in engaging ways. Finally, migrating to a modern and up-to-date platform ensures that MCAD will maintain a functional site that can scale to their needs. All in all, the result of our engagement is a beautiful, accessible, and performant site that serves MCAD's audiences and their team.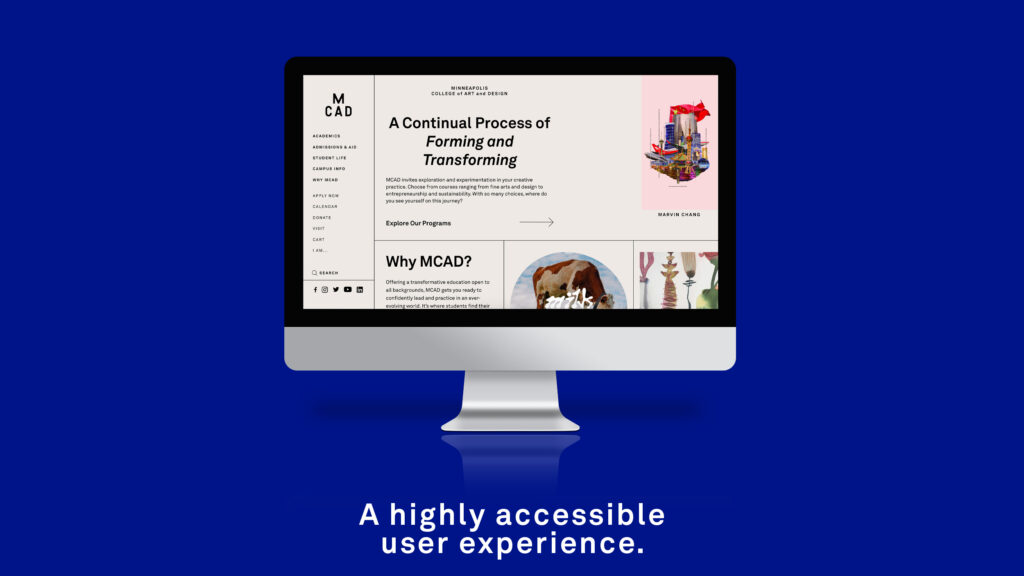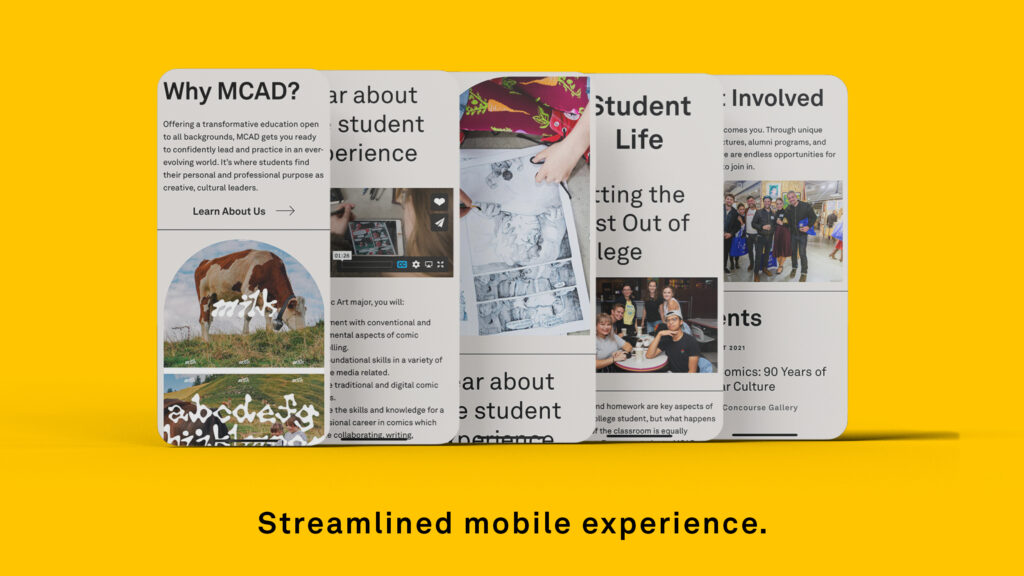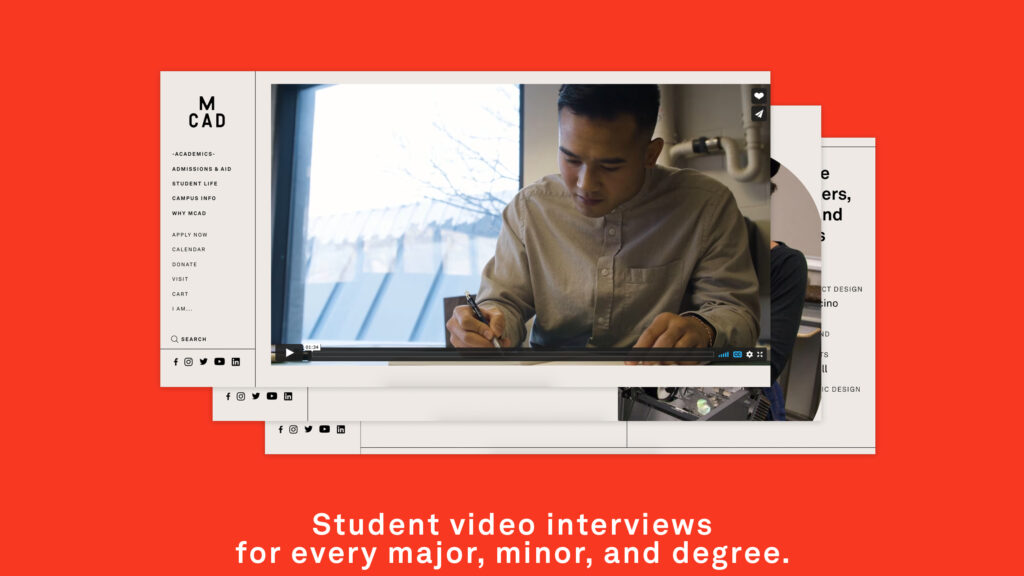 What our client has to say
MCAD posted a celebration of the recent launch. Check out some features of the new site they highlighted:
A smoother application process and data collection.
A highly accessible user experience.
Clearer navigation and cleaner design, making content easier to discover and find for prospective students.
A rotating assortment of student artwork, prominently displayed throughout the site.
And, Vice President of Communications and Marketing Strategy, Annie Gillette Cleveland shared, "thank you Clockwork for making a very complex new website look beautiful in its simplicity, design, and usability."
Are you looking to migrate platforms, elevate your design, or improve the accessibility of your site? We're here to help you get the most out of your digital tools. Talk to us.