In 2002, my three business partners and I sat around a table looking at a napkin scribbled with our business model. We were enthusiastic, determined, and, if I'm being honest, a little nervous. Looking back, these scribbles were actually more guiding principles than a traditional model. More than what we were going to do, we focused on how we wanted the company to feel and be. We knew we wanted to do business differently than what we had experienced at our previous jobs. We didn't want the rigid hierarchy or stuffiness. We did want people to love their jobs and to be curious enough to learn anything. We knew we didn't want to sacrifice people for profit or sacrifice profit for purpose. They could all coexist. Yes, you can sense a little Gen X idealism in our plan, and we wouldn't have it any other way.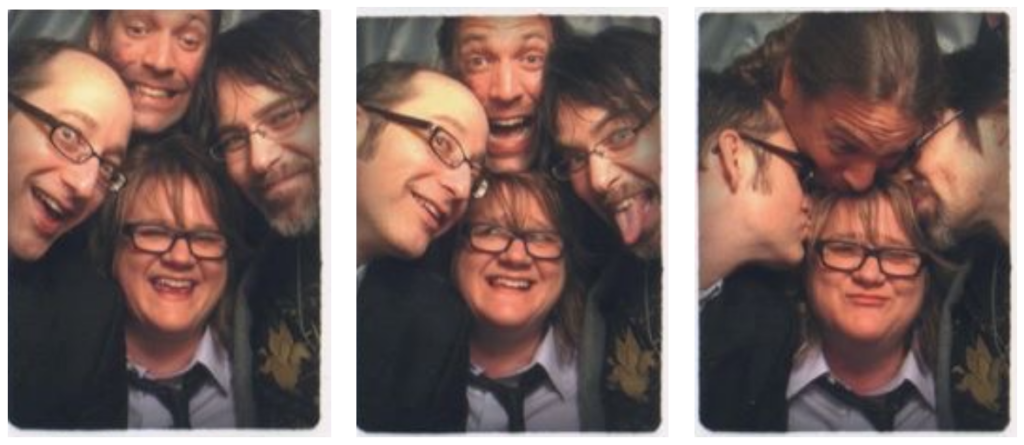 So we opened our doors. We said yes to many projects and client requests that pushed our boundaries and challenged our curious minds to lean into new technologies and new ways of understanding how technology and the world come together. We were pioneers. Constantly exploring what we could do and how we could do it. It was invigorating.
People took chances on us, they believed in us as much as we believed in ourselves, and to those clients, we thank you. You are part of our growth. Clockworkers came to work for us when we were just a team of people yelling over cubicle walls as we coded and launched. To them, we thank you for giving us your smarts and your energy; you are forever a part of who we are.
But we aren't figurative teenagers anymore. We're older and wiser and turning 20 years old. While we might see 20-year-old humans as barely ready for the world, a 20-year-old company has some experience. In 20 years, we've weathered recessions, had big wins and noble losses, and often took two steps forward only to take one step back.
But most importantly, we've evolved.
We didn't spend these 20 years doing the same things over and over; we kept pushing ourselves and saying yes to bigger and more complex projects. We spent time exploring technology and what makes technology successful–why do some projects soar and others flail? How can we serve our clients, their people, and those who use their products? How can we add value to businesses in ways they never knew we could? We never stopped asking the big questions that make you better and better.
Who we are today has everything to do with where we've been, but we're not the same.
We're damn proud that today we're focused on regulated industries and our expertise in financial services, healthcare, insurance, and manufacturing. We're creating new and expanded processes around our delivery and adapting and improving our agile methodology to deliver value to our clients sooner and more often.
We are doubling down on our consulting capabilities, being intentional about our hiring strategy, and adding experienced strategists and practitioners to bring their expertise to solve our clients' problems. We used the last few years to focus on what we believe clients need now: change enablement and change management, product adoption governance, workflow, work culture, and design thinking related to culture building. Because all technology is about a lot more than technology. We believe the secret to ensuring any successful tech product is meaningfully bringing people along as you build and create the technology itself. So we don't just think about user needs; we also involve the people wrapped around the solution to ensure success more holistically.
Technology isn't slowing down, it's not going away, and change is now deeply embedded into how businesses must run. We've known this for years, and we've prepared for that. We are built for this moment and what's ahead as we all grapple with what humans need and want from work, and what companies need and want from technology. We built our company on those very foundations.
We started out as a web development company that made websites, and now we are a formidable experience design and technology consultancy. We build technology solutions that serve the enterprise, deliver on our clients' missions to transform their businesses, and ensure their people are clear on the vision and their place in it.
Our plan was never to scale in size; it was to scale in smarts. To us, growth isn't about adding heads; it's about growing how we think about our work and clients. Because of that, we've only just begun to scratch the surface of what's possible for an organization like ours. We will keep pushing boundaries and defining the unusual space we take up in our industry as small-enough-to-be-flexible-yet-large-enough-to-address-global-problems. We are creative technologists with deep benches in design and tech who create human-centered solutions while considering all people.
We're the experienced special ops team you call in when business-as-usual isn't working. Because business isn't usual anymore, and never will be again. Nothing captures where we are now more than this new website. I invite you to explore it. I hope it showcases who we are, how we work, and what our values are in a way that is meaningful to you.
Much love, many thanks, and I can't wait to see you soon.
Nancy